Past Projects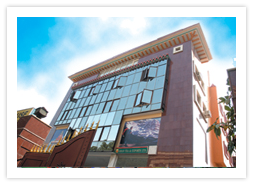 SIKKIM COMMERCE HOUSE
The Group's foray into construction business started in 1995, with a landmark project: a commercial complex - Sikkim Commerce House located in the heart of Kolkata, on the posh Middleton Street. Built on land acquired from the Sikkim State Government, this corporate building with enviable ambiance, and eye-catching architectural beauty houses the companys headquarters and other big multinational names such as ING VYSYA BANK.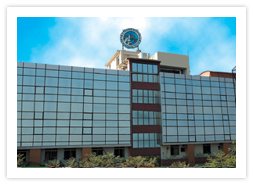 B.P. PODDAR HOSPITAL
The next project followed the incorporation of Asian Housing and Construction Pvt.Ltd. set up to exclusively tap the real estate business. The company acquired land from the Kolkata Municipal Corporation on joint venture, and developed a commercial complex. Located in a prominent locality in New Alipore, this 150,000 sqft project was sold to BP Poddar Hos[ital for setting up their General and Cancer hospital of the highest international standards.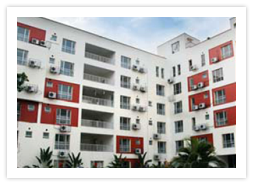 MEGHALAYA HOUSE
In Kolkata's Central Business District on Russell Street, AHCL has developed 1,50,000 sq. ft. of commercial cum residential space for Meghalaya State Government. This is another landmark building, housing an auditorium, conference halls, VVIP suites for the Governor and Chief Minister of the state, VIP rooms for State Ministers and officials and a commercial wing.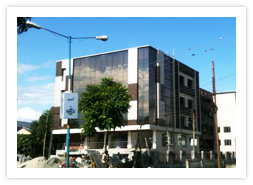 SKYVIEW PROJECT
Commercial Project on the main thoroughfare on Sevoke Road, Siliguri. Asian Group has very recently completed the commmercial wing of Skyview. It is a Premium landmark very close to Cosmos Mall, containing Retail, office and commercial space.